Eco-Friendly Solutions For Augusta, GA Homes
Augusta, Georgia is home to a peculiar mix of pests, not least because of their many natural forests and the intersection of the Savannah River. As a result, households in the greater Augusta area see tons of different infestations every season. Our community deserves the kind of pest control that comes with localized expertise, and with hundreds of properties under our care, we're happy to service yours next.
We're In Your Neighborhood
Enter your zip code below to see special offers in your area.

Our Home Pest Control Process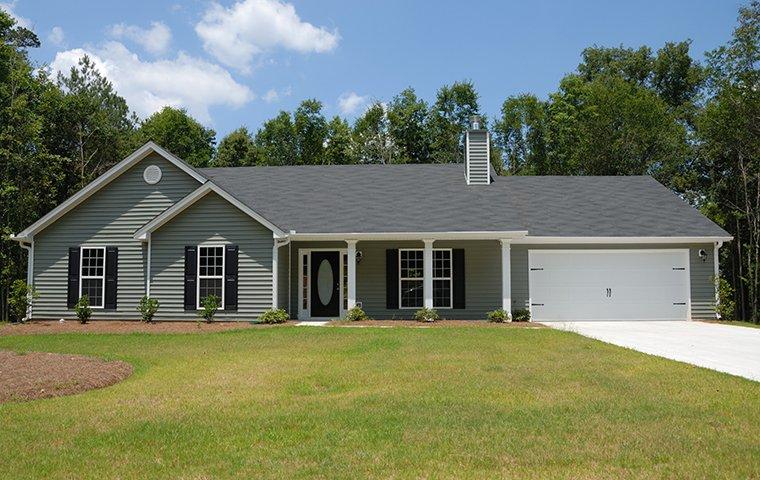 A Free Inspection
We start with a free pest inspection. When you call us in, we check every common hot spot for an infestation, including baseboards, cabinets, sinks, garages, crawlspaces, and appliances. Externally, we check around dense foliage, near woodpiles, inside sheds, and around standing water.
This process helps us isolate where your pest problems are located - including any infestations you may not realize you have - and it also helps us find entry points. After, we will sit down with you to discuss our findings and talk about how we will treat your pest problem.
Eco-Friendly Methods
After assessing your property and identifying the extent of your pest problem, we go to work. We'll remove as much of the infestation as we can, using as few chemicals as possible. We promise that our entire process will be environmentally friendly, and the products we use won't harm your health or household.
We also work to prevent future pests from coming in. When we treat your home, we will seal up any cracks and crevices that we think might invite pests in or result in future nesting spots, and we'll also treat your door frames and windows outside. Before we go, we set your house up to be as pest-resilient as possible. We will de-web your exterior to push spiders away, spray your foundation if necessary, dust any spaces where pests might be lurking, and lay traps and monitors in hot spots like the laundry room and garage.
Depending on your needs, we'll follow-up every one, two, or three months. When we come back, we'll check that no pest has returned to your property, confirming that all possible entry points are secure. We will check any traps or monitors we've placed, replace them if necessary, then dust and de-web your property again. With Pestmaster® Services of Augusta, you never have to worry about whether pests are lurking on your property because we do the worrying for you.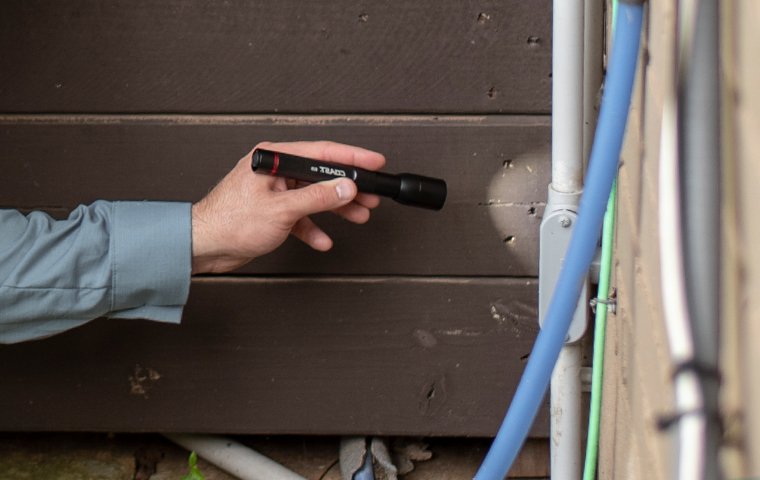 Inspection
Our technicians begin with a thorough inspection, focusing on hot spots where pests are known to thrive. Monitoring and proper identification allow us to prescribe treatments that effectively eliminate existing problems and protect your home from future infestations.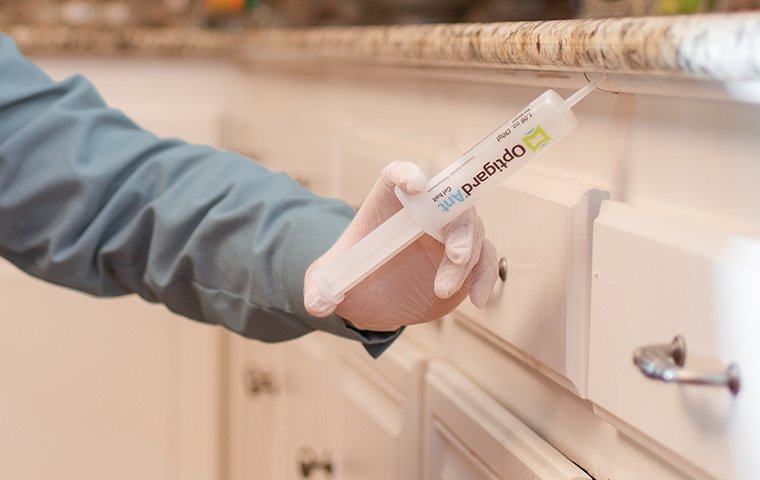 Treatment
Home treatments are based on the findings of our inspection. If no significant issues are present, we'll perform preventative treatments, such as installing rodent control stations, insect monitors, and termite monitors. We also apply perimeter treatments.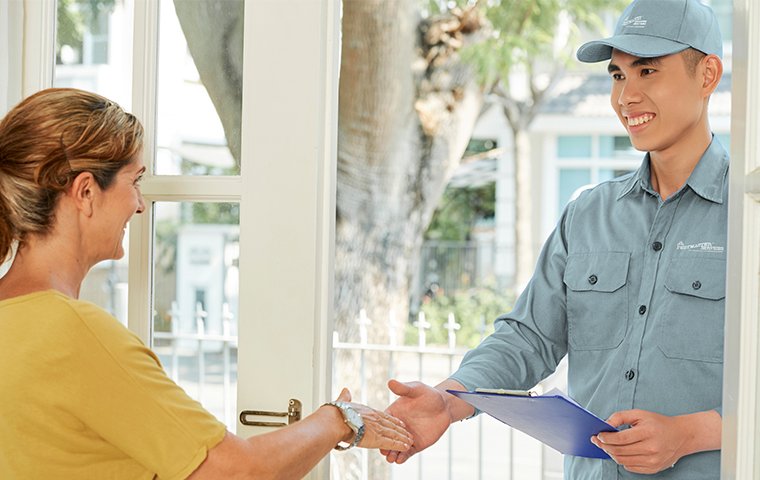 Follow-Up
Our home pest control service plans include follow-up treatments performed every one, two, or three months. This service is to provide an ongoing barrier of protection and keep your home pest-free, year-round.
Our Pestmaster® Services Philosophy
At Pestmaster® Services of Augusta, we treat your house as if it were ours because we believe in the importance of two things - family and the environment. As a family-owned company, you can count on us to only use products and pest management processes that won't harm your children or pets. Additionally, as part of our commitment to environmentally friendly pest control, we vow to use as few chemicals as possible, and none if we don't need to. So, are you ready to see what this level of care looks like in a pest control company? Contact us today!