Pestmaster® Services Of Augusta, Georgia
Pestmaster® Services is committed to green, high-quality pest control. While combining the conscientiousness of a family-owned business with low-impact environmental practices, the certified technicians at Pestmaster® Services of Augusta are pleased to tackle the pest problems in your home or business.
Why Choose Pestmaster® Services?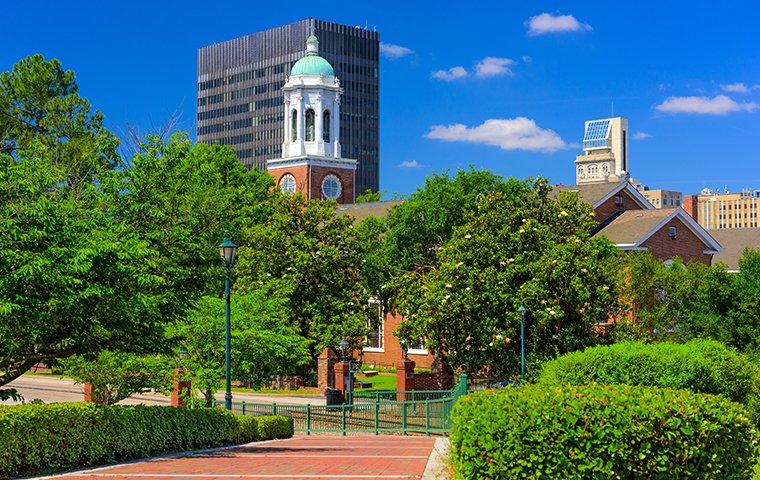 We believe that proper pest control ensures the health of everyone. Why endanger the health of kids, pets, or the environment, when pests do the exact same thing? We're committed to serving our community with eco-friendly, non-toxic, family-safe pest management practices, preserving the health of Augusta and Aiken families.
Our clients can expect the following from Pestmaster® Services of Augusta:
Home pest control and commercial pest management services

Environmentally conscious pest control practices that use as few chemicals as possible

Comprehensive inspection and pest control, including wildlife exclusion services, weed maintenance, herbicide, and mosquito control

Monthly, bi-monthly, or quarterly follow-ups that ensure the continued safety of your home or business

The care and compassion of a family-owned business
Residents across the greater Augusta area live near all kinds of insects, rodents, and wildlife. When these pests come knocking at your door, you need to work with experts who know the pests they're dealing with and how to treat them safely. When you work with Pestmaster® Services, you get the quality pest control that your family, your property, and the environment deserves.
Our Pestmaster® Services Promise
We're committed to never using chemicals, pesticides, and pest treatments that harm the environment. Infestations are a natural consequence of coexisting near Georgia and South Carolina's beautiful surroundings. We promise to keep our community thriving and our families healthy, balancing the aggressive response that pests require, along with the care and delicacy that households deserve. Contact us today, and we'll show you what green, tailored pest control looks like.